I say relatively because you might be stalking me. At least then some of this information would be useful.
1) A vampire or a wizard (and why)???


A witch. In fact, I'm still waiting for my Hogwarts acceptance letter.
2) If you could change one thing about you, what would it be - if anything???
I would like to have an easier time talking to people. Or, permanently smooth legs, underarms, and face (I happen to get a chicstache. Don't judge me.)

3) Would you rather live like a rock star or like a president? (in other words: fun or power?)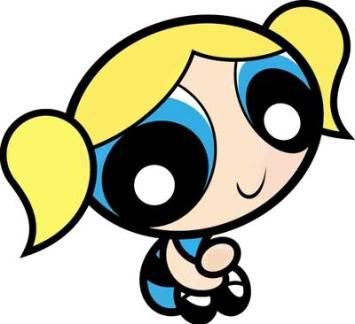 Definitely
rock star. I have a feeling I'd be assassinated if I were president. And I could always throw a benefit concert if I wanted to do some good in the world.

4) What's your favourite cartoon character???
Bubbles from The Powerpuff Girls.

5) What's your (most) guilty pleasure?
I like to hear people say that I make really good cupcakes. Does that count?

6) If you were a song, what would it be???
"Corona and Lime" by Shwayze.

7) What's your biggest dream?
Currently, to graduate in one piece, but that doesn't seem like much of a dream. Hmmm... I would like to travel around the world and see absolutely everything. All of it. Then, come back to America, make a home, and have a secure life. That sounds like a dream to me.

8) Do you prefer to be the one who asks questions or the one who answers them, and why???
The one who asks questions. Anthony will tell you, I enjoy making people feel awkward. Plus, if I ask, it's because I'm genuinely interested in the answer.

9) What is your biggest turn off and turn on?
For turn off, I choose ego. It's one thing to be confident, it's entirely another to think that you are more important than anything else.

For turn on, I'm going to have to have a toss up between good sense of humor and blue eyes. So you know, Anthony, you only have one of those, which is why I have to have a toss up.

10) Have you ever broken any law?

I've driven barefoot. Isn't that a law?